My Art Installation: The Stage for the Performance of My Artwork
I installed an art installation at the historical Dole Mansion near Chicago. Two of the art installations were historical, one was a photography exhibition and one was a visual and audio exhibit.
Before starting to set up my art installations, a few minutes of solitude in the mansion allowed me to get a sense of the building. The creaking floors had a vague presence of previous lifes. The hall's darkest corners were intruded by shafts of morning light from open doors. Once upon a time here lived a Dole family.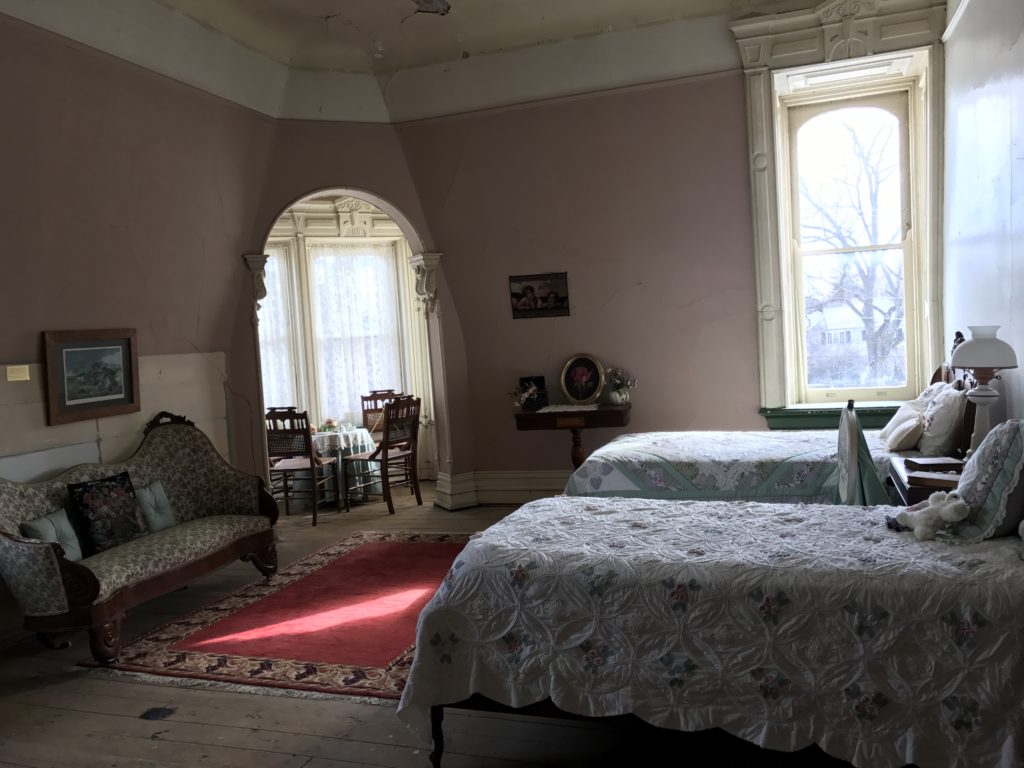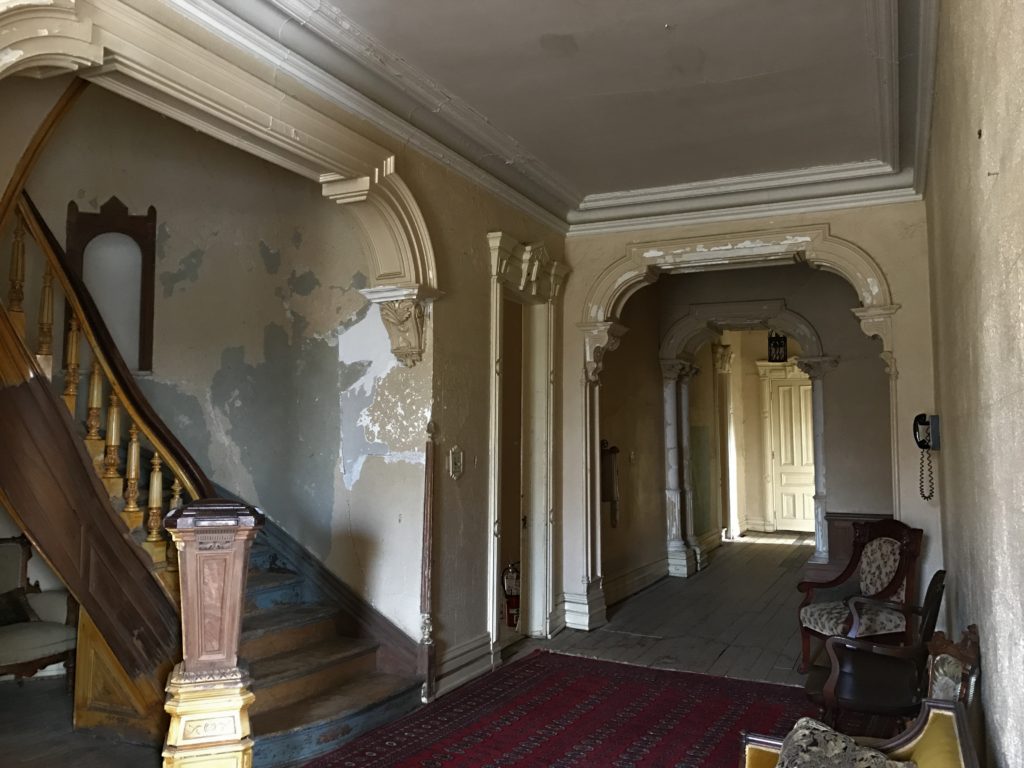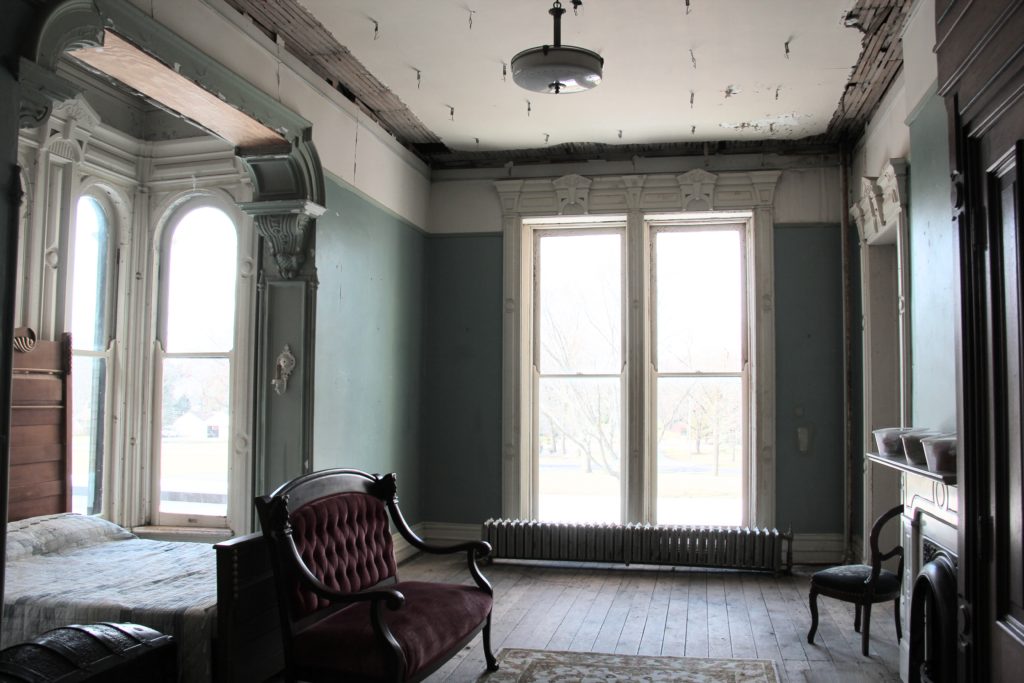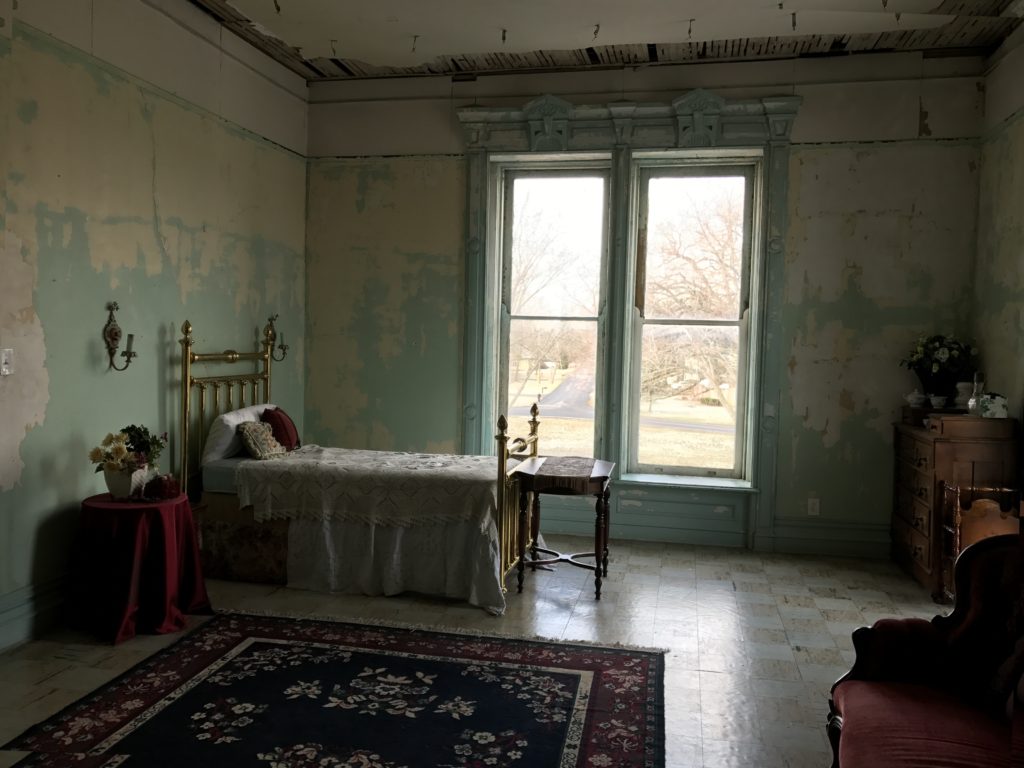 Installing one's art is rewarding. It is the last phase of the idea-creation-installation process. Art installation is the stage where the performance of the artwork takes place. And as the creator you leave the stage wishing for as many eyes as possible together with some admiration and respect. And perhaps even some contemplating. I had a previous art installation titled "Rehearsing Mirrors" which was also a performance in which the viewer was part of the artwork. This piece included golden, slatted acrylic mirrors etched with the face of a mime. The pieces were hang loosely so that our own fractured distorted images are observed and they become part of the art. This art installation was displayed at the CACE Gallery of Fine Art in Fort Morgan Colorado.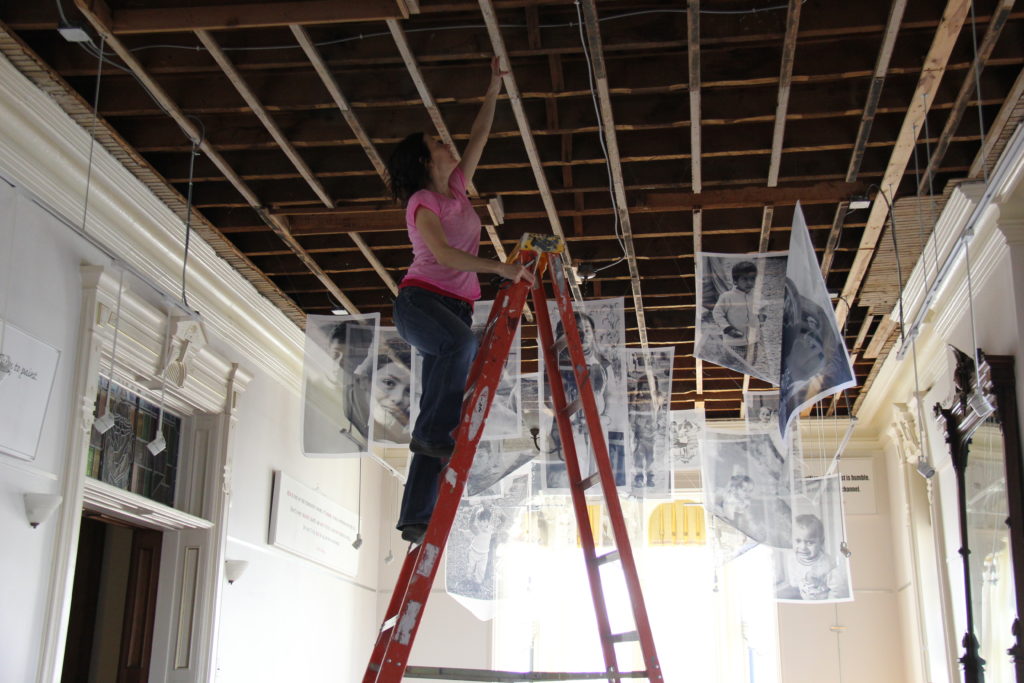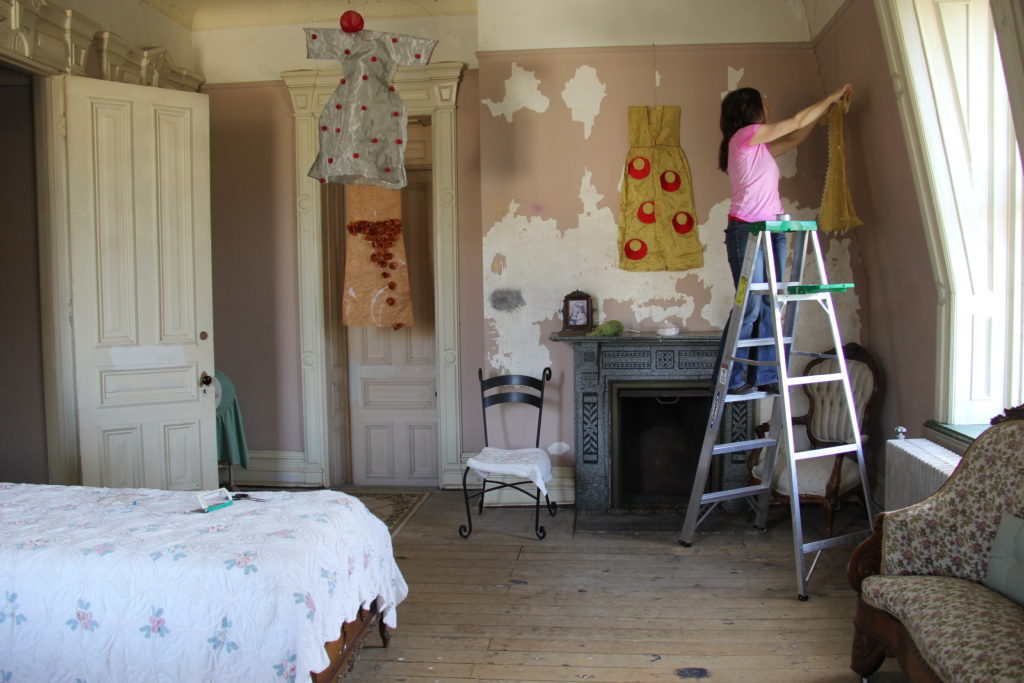 Words
When night arrived I spent some time in Mrs Dole's room and watched the dancing of my transparent spheres and their shadows. They represent unheard words. The audio of words played in an echoing manner accompanying the dance. Pride, remorse, a hope for change and wish to be heard was revealed in their voices. The words was responses to questions of how they define themselves and if there is anything different they would have wanted to be.
A mother with two girls came. I told them about my inspiration. The thought of words flying up in the skies and ceilings forever if no one listens to them. the little one asked: " can they talk?"
Spoken words are actually sound waves. To me they carry the weight of the meaning intended for them when they are spoken. Their meaning however is lost and they become weightless if they are not heard by another person. The art installation I designed which represent floating "words" consist of transparent spheres. About 400 spheres made of transparent sheer fabric were hung from the ceiling. They were the visual representation of the spoken but unheard weightless words.
My exhibition "Words" is an invitation to listen to each other.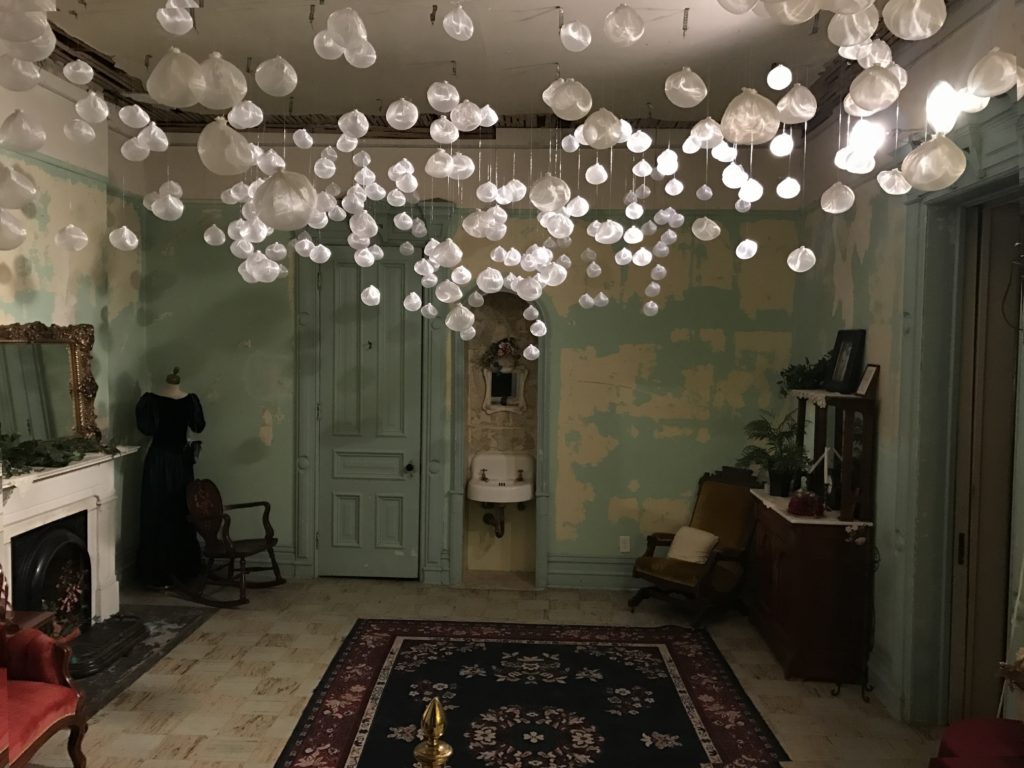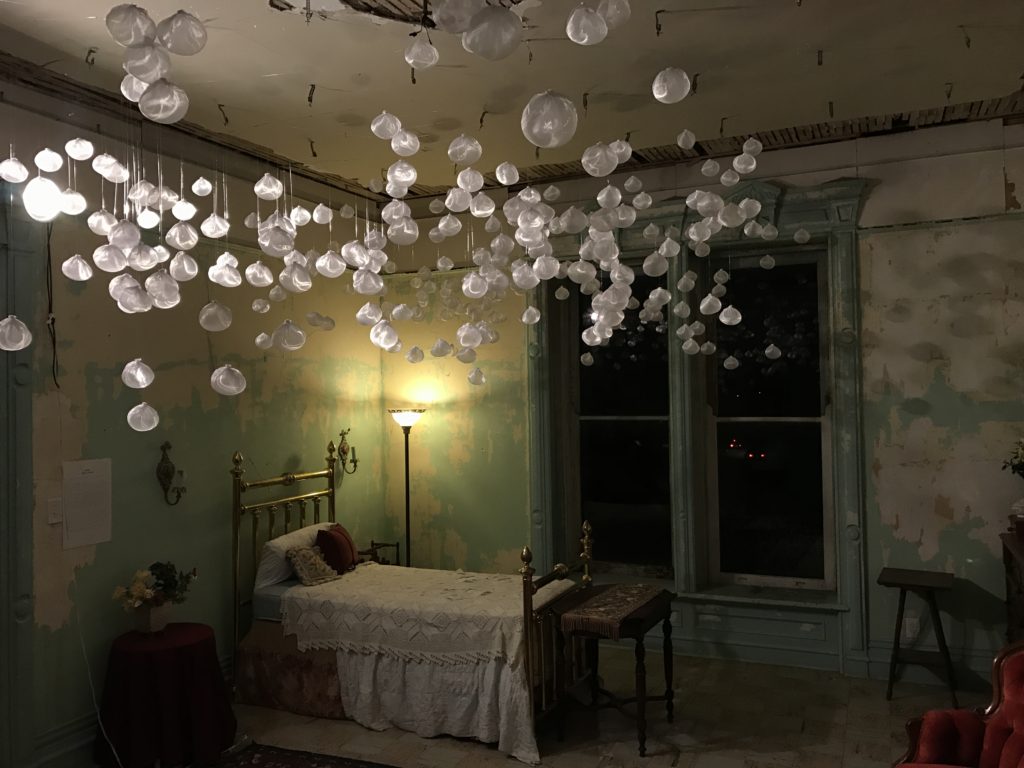 Floating Children
I collaborated with photojournalist Brian Rutter for my "Floating Children" exhibition. He took photographs of Syrian children and I printed them on light transparent fabric to suggest their fragility and the lightness of their innocence and gave them wind so they can float. My inspiration was a Japanese woodblock print by Kiyohiro of a woman whose letters and handkerchief are carried away by a sudden wind. These children can also be carried away and disappear.
Large sheer fabric (up to 6ft high) with black and white photographs of children were hung from the ceiling in a way to seem like they are floating in the wind. The transparency emphasizes their fragility. To observe a child's delicate innocence feels weightless even under the most difficult circumstances. A feeling of lightness is what I desired to convey with the light sheer material.
I am hoping that this art installation will remind us that there is always something more we can do to make this world a better place especially for children.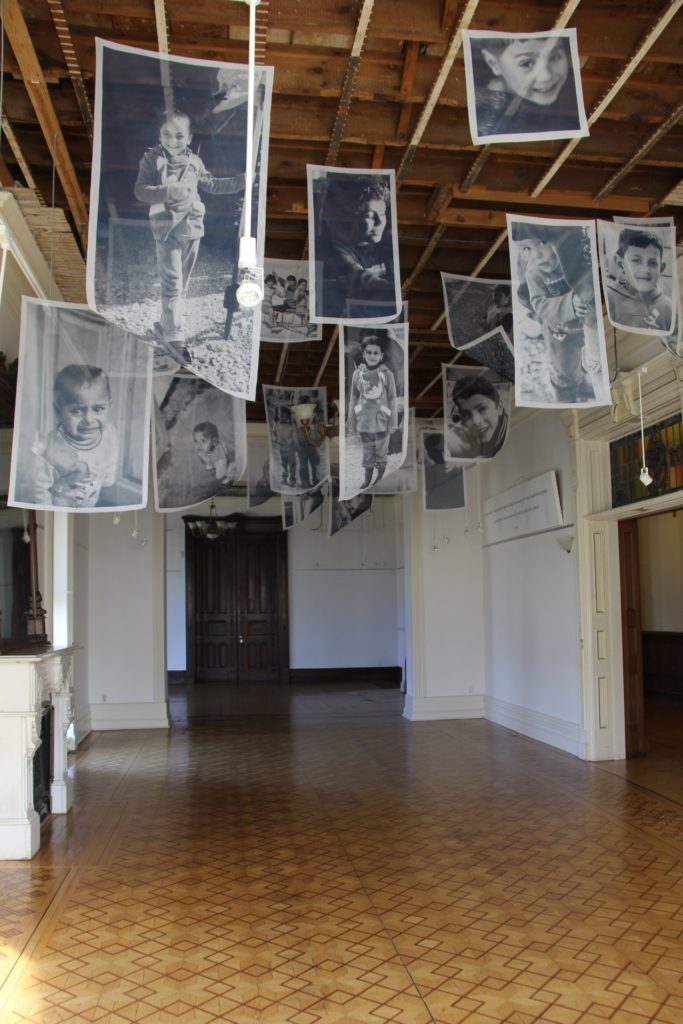 Ethereal Shoes
I installed the "Ethereal Shoes" in Mr Dole's room in a way that the shoes seem to be walking towards a floor to ceiling window. A walk from past to present in my imagination. The ones who can get close rise up in the air in this art installation.
When I told a little girl who came in the evening that the shoes are trying to escape she laughed and said: "that's funny, they have been here all this time and now they want to escape".
I used patterns similar to shoes worn during the 19th and 20th Century Ottoman Empire and added imaginary embellishments.
The shoes are made of copper, brass, stainless steel, monel and aluminum together with materials I have gathered from around the world. The embellishment materials include fabric, crystals, pearls, metal thread, fibers, feathers, wire and mizuhiki strings.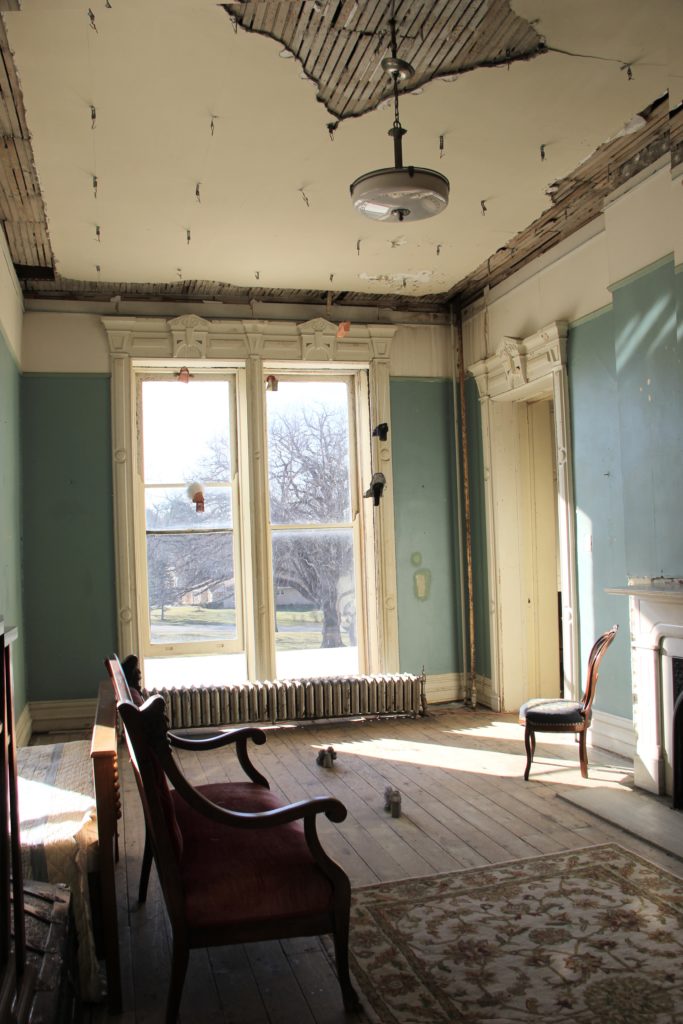 Clothes from the Past
The dresses of my "Clothes from the Past" exhibit looked at home in the daughter's room. They seemed too eager for me to leave as if they were getting ready to share their 400 year old tales with the mansion. These were garments I created to bring back a small section of my own history. After all the costumes portray the status of the people, their traditions and sophistication of a culture. I designed them with imaginary elements based on miniature paintings and literary sources and an extensive study of the textiles of the time.
I recreated garments worn by women and children in Anatolia and Europe between the 17th and 19th centuries. I used traditional techniques and materials from Turkey and other parts of Asia to add embellishments to these metal dresses.
The dresses are mainly made of copper, brass and stainless steel mesh clothes together with materials I have gathered from around the world. I used metal to retain the antiquity of the dresses. The embellishment materials include fabric, glass, ink, metal thread, gold leaf, horse hair and wire. The techniques I used to decorate the dresses are traditional embroidery techniques from Turkey and India, fabric manipulation techniques from Japan, Arabic calligraphy, and gilding.