When a dream comes true…..

To create a community place where artists, writers, poets, and other passionate people can exchange ideas and build connections has been in my thoughts for a long time. This fall when the geese were about to return, this dream came through.. I founded "House of Serein"

House of Serein is located in a spacious garden shaded with trees. All artists studios have views of the surrounding pine hills or the garden and plenty of natural light. There is even a trail behind us for inspirational breaks!

If you are looking for a space to create, be a part of our arts community or hear about our exciting events please send an email to houseofserein@gmail.com or subscribe to our mailing list at our website.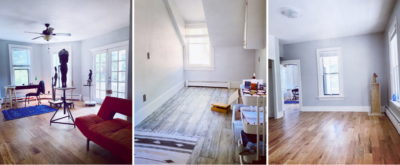 inspiring I minimalist I simple I vibrant I chic