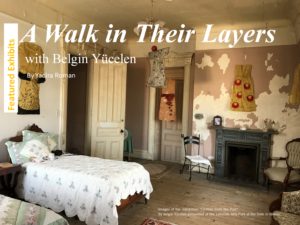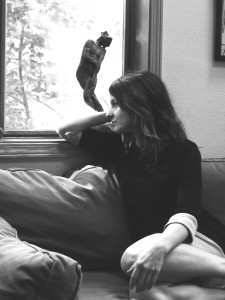 Belgin Yücelen is a contemporary artist that has emerged since the early 2000s and has managed to create a diverse, unique approach to art. She works mostly as a sculptor and installation artist, having thus
experience in the way that space regards as an artistic medium shaped at will, creating thought-provoking works that usually focus on social issues of great importance. Her most recent exhibitions focus precisely on her spatial approach mentioned, as she currently has four different shows running, each having complex connections between each other, in addition to being relevant to various concepts and issues of the current social circumstances, as well as to the historical past.
The first exhibition is titled "Clothes from the past." Presented in the Lakeside Arts Park at the Dole in Illinois, showcasing a series of sculptural dresses referencing to the historical past. Yücelen, being a
Turkish-American, is inspired by her cultural history and creates these dresses as a reference to the
clothing patterns of Europe and Anatolia during the era of the Ottoman Empire, building a body of work
with vital historical importance. Her work also has a strong connection with the contemporary population shift, migration waves, and overall cultural exchange, as the reimagined clothes refer not only to the Islamic traditions but to the diverse cultural background of the empire that included many Christians and Jews as well.
"Floating Children" is the second parallel exhibition held by Yücelen in Lakeside Arts Park, in which she collaborated with photojournalist Bryan Rutter; the exhibition has a dual nature of photography and installation, by exhibiting sheer fabric that has photographs of Syrian Children printed and hung from the ceiling. The result is a fleeting, semi-transparent and ethereal image that reflects on the consequences of the current horrific civil war on children. It is an installation that promotes the beautiful innocence of children and their tragic contrast with the violence that they daily experience. The form in which they present themselves underlines the fragility of their existence in an environment hostile and deadly to their youth, a testament to their vanishing childhood.
The third exhibition that she created to promote her thoughts and ideas is titled "Words" and is an audiovisual installation referring to human identity, selfexistence, and mentality. It is a collection that represents "words that are spoken but unheard" as stated by the dexterous artist herself. Having a connection with the "Floating Children, regarding aesthetics as well as sharing the same sense of fleetness, these ethereal words combine with an audio artwork that repeats these phrases, thus treating words both as sound and concept to focus on their dual nature. As a result, the viewer experiences a unique view into consciousness, venturing deep into the notion of thought, speech and the form that these identify us, our relations and our surroundings.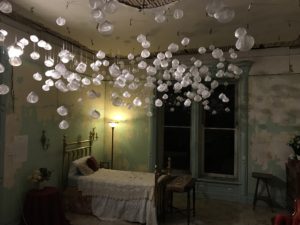 "That words would be floating forever in the sky or on the ceilings if they are not heard." –Belgin Yücelen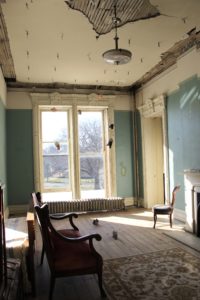 The last exhibition of Yücelen presented in the Lakeside Arts Park is "Ethereal Shoes," a body of work strongly connected with her exhibition "Clothes from the Past."
Once again she delves deep into the history and significance that such everyday objects have on our collective identity, this time by exhibiting sculptures inspired by designs of the 19th and early 20th century Ottoman Empire society.
It is a conceptual walk to the past through the presented shoes, an object that can conceptually connect with the lifelong journey of a human life. It is the vessel that carries our bodies and our experiences, becoming much more significant than one might think.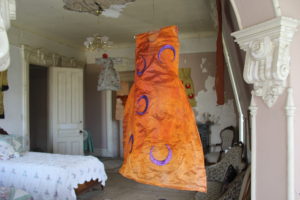 In essence, her entire body of work is revolving around the concept of human identity, the journey of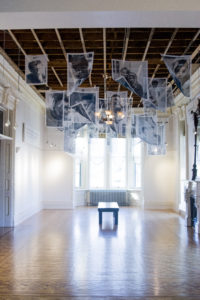 every human and the frailty of our existence. Belgin Yücelen a grand artistic scope, which manages to combine contemporary society with her cultural roots, promoting harmonious co-existence and free cultural exchange by being respectful to each unique human life. These bodies of work manage to communicate all these notions to the viewer and establish the elaborate personal connection which is crucial in the process of interpreting the artworks presented. It is a personal journey that demands one to identify not only the images created but also him/herself, becoming a spiritually rejuvenating process.
page 76-79 in the following issue magazine: