In this art blog I will be sharing my art inspirations, stories during art installations and my efforts on raising awareness with my art
Click here if you wou

ld like to receive a pdf version of any these blog posts and indicate which one
OVERWRITTEN SCRIPTS
"Overwritten Scripts" is a set of prints on women's rights with the intent to emphasize the inequality that exists based on socio-cultural norms rather than Islamic principles, which regard men and women equal in humanity.. The injustice towards women in Islamic countries has been in my mind for a while, resurfacing from time to time.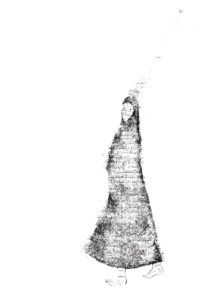 ---
THE ART OF BEING HUMAN, A MEDITATION PRACTICE
I attended a meditation program called The Art of Being Human in the Shambhala Mountain Center in the Red Feathers Lake area of North Colorado. The retreat was financed by a fellowship program offered by the Hemera Foundation. The experience of a meditation retreat is intended to lead an artist to see things as they are and to live and create from this insight.
As someone practicing meditation for a long time however few and far between, I applied to the program not knowing how it might affect my art. I was curious and wanted to understand the outcome of practicing meditation. Well, it was in a remote mountain location and paid off and a prefect season to be on the mountains, too.
On a Friday afternoon, I arrived after a scenic 2 hour drive, listening to Ottoman History podcasts.
---
FOR CHILDREN WHO WILL NEVER BE ABLE TO FLY A KITE
I would like to share with you the crane I made for for the children in Nigeria, Somalia, South Sudan, Yemen. Today I am starting my fundraising. Even if you could make a small donation through my fundraising page you will make a big difference.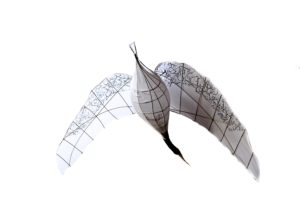 ---
SOME MOMENTS DURING THE INSTALLATION OF MY ARTWORK IN CHICAGO
I just installed four solo exhibitions at the historical Dole Mansion near Chicago. Two installations were historical, one was a photography exhibition and one was a visual and audio exhibit.
Before installing any art a few minutes of solitude in the mansion allowed me to get a sense of the building. The creaking floors had a vague presence of previous lifes. The hall's darkest corners were intruded by shafts of morning light from open doors. Once upon a time here lived a Dole family.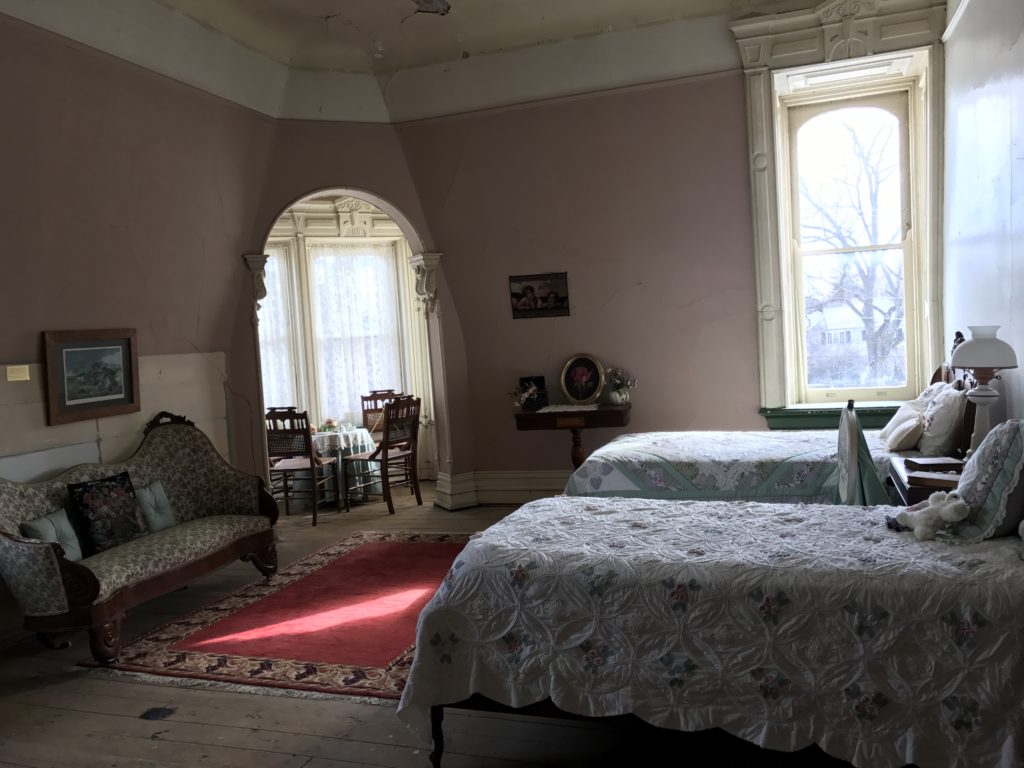 ---
TIME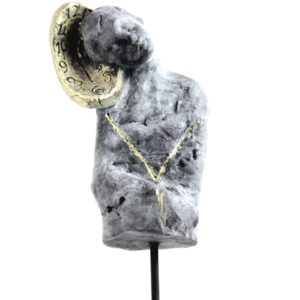 In 2016 I created another series with the theme of "Time". The series included 9 bronze sculptures with clocks. This series was intended to motivate the viewer to be more present and aware.
"Present" is about awareness. If one pays attention to the present and be in the moment and aware then the fact that we have no control on time becomes more tolerable. My daughter was the inspiration for this sculpture and this is actually her.
---
JOURNEY OF A THOUSAND YEARS
October 28, 2015 by belginyucelen Leave a Comment (Edit)
The series I created in 2014 titled "Journey of a Thousand Years" includes 11 figurative bronze sculptures and an installation piece. With this series I intended to inspire the viewers to know themselves better.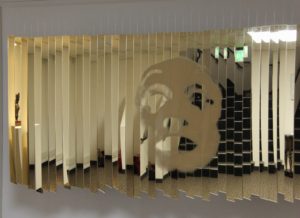 The installation piece "Rehearsing Mirrors" represents the roles we play in life based on audiences or the desired personalities. The roles we perform become habits and they compel us to a series of identities. This is just one single aspect of our personalities. This piece is made of gold acrylic mirrors etched with the face of a mime. The pieces are hung loosely so that our own distorted images are observed once in a while and they become part of the art.
---
MY SCULPTURE PAGLIACCI
May 5, 2012, by belginyucelen Leave a Comment (Edit)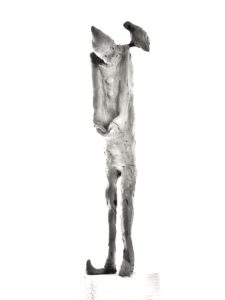 Pagliacci is a beautiful opera by Leoncavallo on the tragedy of a jealous husband. It recounts this tragedy as a commedia dell'arte troupe: There is a play within a play: "the troubles of Pagliaccio". I love the way Luciano Pavarotti performed it in 1994. The end is the most dramatic moment: Canio (real character of Pagliacci) stabs Silvio – his wife's lover at the end and declares: La Commedia è finita! – "The play is over!". It makes me cry every single time.