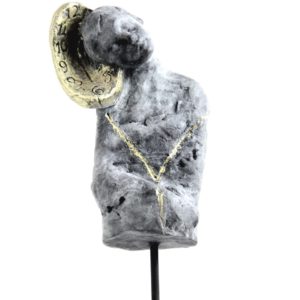 TIME
In 2016 I created another series with the theme of "Time". The series includes 9 bronze sculptures with clocks. This series was intended to motivate the viewer to be more present and aware.
"Present" is about awareness. If one pays attention to the present and be in the moment and aware then the fact that we have no control on time becomes more tolerable. My daughter was the inspiration for this sculpture and this is actually her.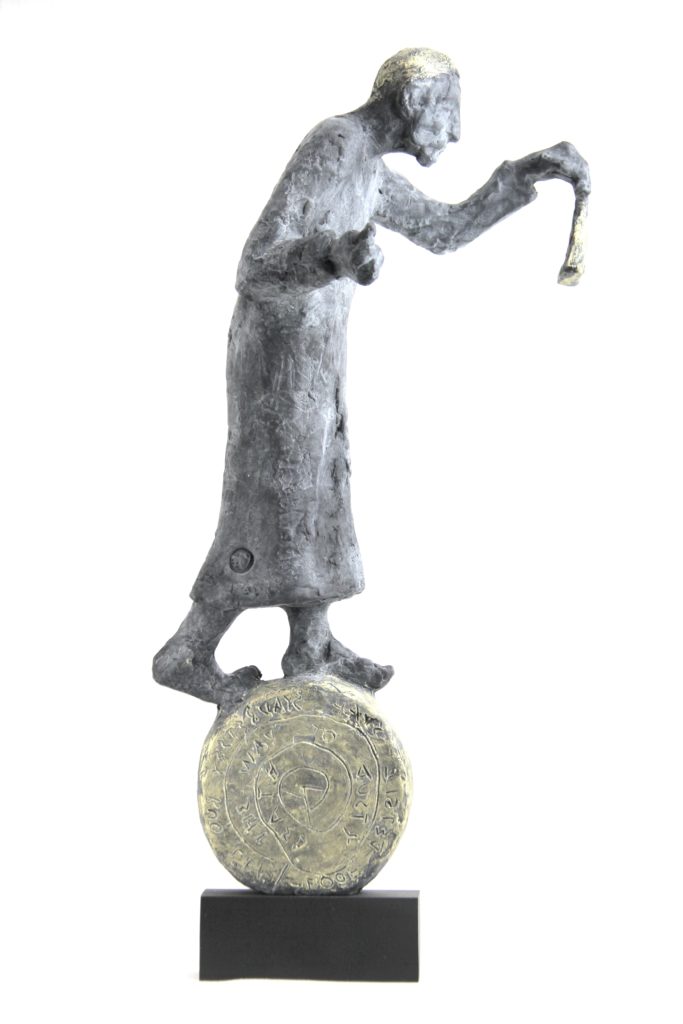 "Yesterday" is a sculpture of a man on a phaistos disk, which is a disk from the island of Crete dating from the 2nd millennium BC. The purpose and meaning of the signs on it are still unknown so it is a mystery. William Shakespeare was the inspiration behind this sculpture with his poem in Macbeth where he says:
"All our yesterdays have lighted fools
The way to dusty death.
Out, out, brief candle!"
I wrote these words on to the disk he is on. So this sculpture is about our relentless search for the past co
mpromising today.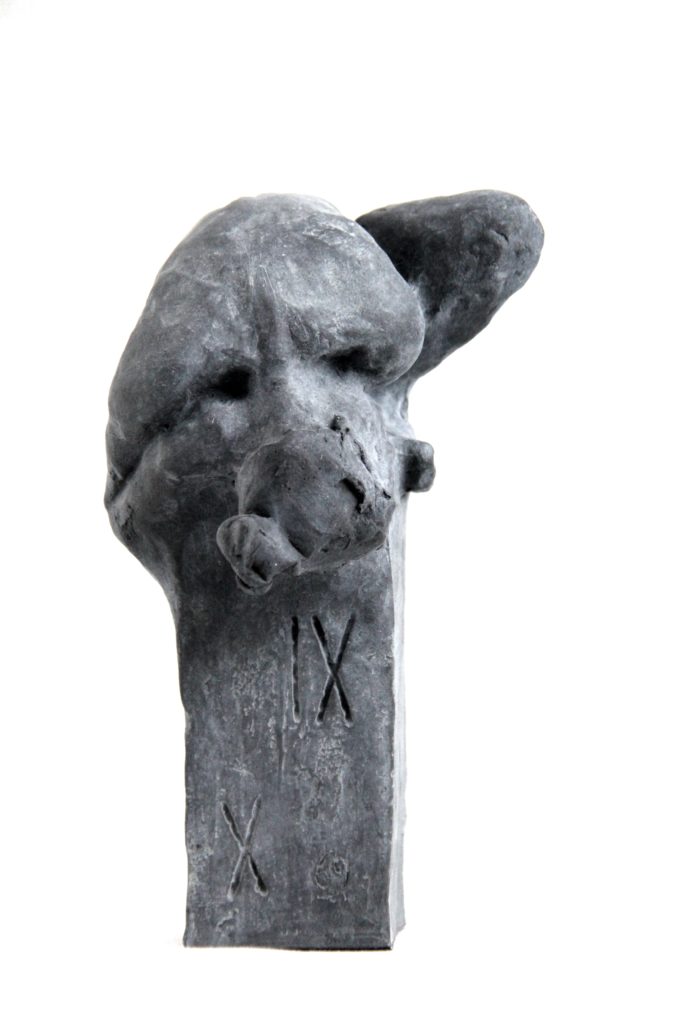 The night has its own dreams. While lying down idle in the dark reflections and fresh ideas neglected throughout the day resurface. We then sink into the night's clock while the day sinks in to the night.
"Sinking into the Night" is based on a poem of a Turkish poet:
Everyday a day sinks in to the night
Where we can dream away
From the blind day's darkness
Kurtulunca günün kör karanlığından Düşler görmeyi Ancak karanlıkta ögrenir insan
Balkan Naci Islimyeli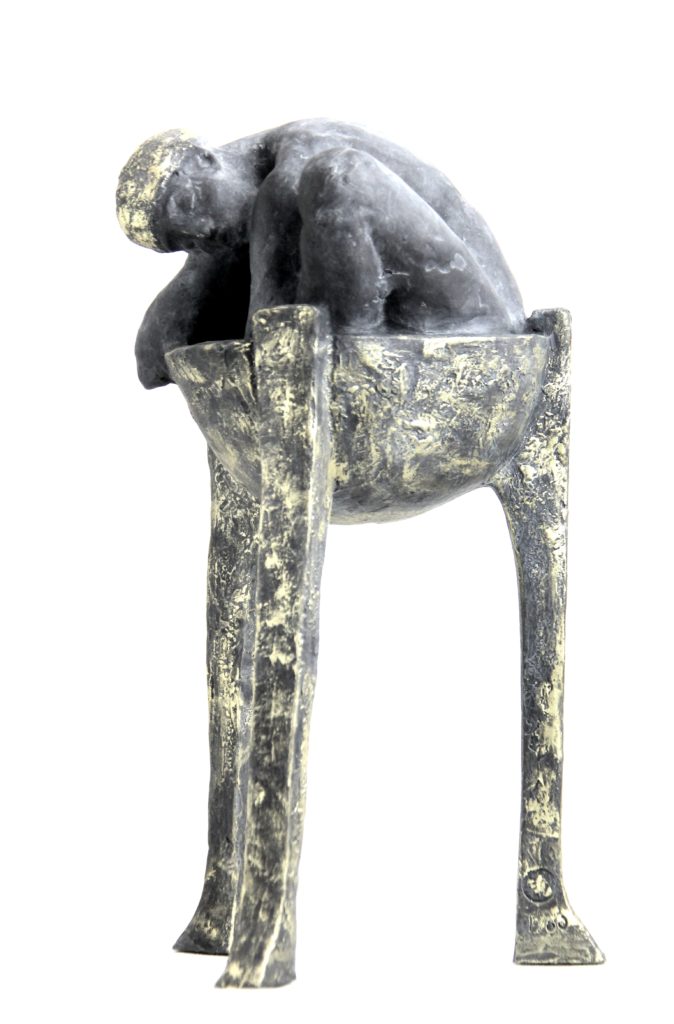 "Oracle" sculpture is based on a priestess at the Temple of Apollo in Greece who would talk about future events. She used to sit upon a tripod so as not to fall into the chasm.
I was happy to be able to visit the Temple of Apollo in December 2016. The temple was built three times between 7th and 4th c. B.C. and was home to the priestess, Pythia who used to sit on a tripod and respond to questions about future. In 390 A.D Roman emperor Theodosius quieted the oracle and destroyed most of the statues in the name of Christianity.
The sculptur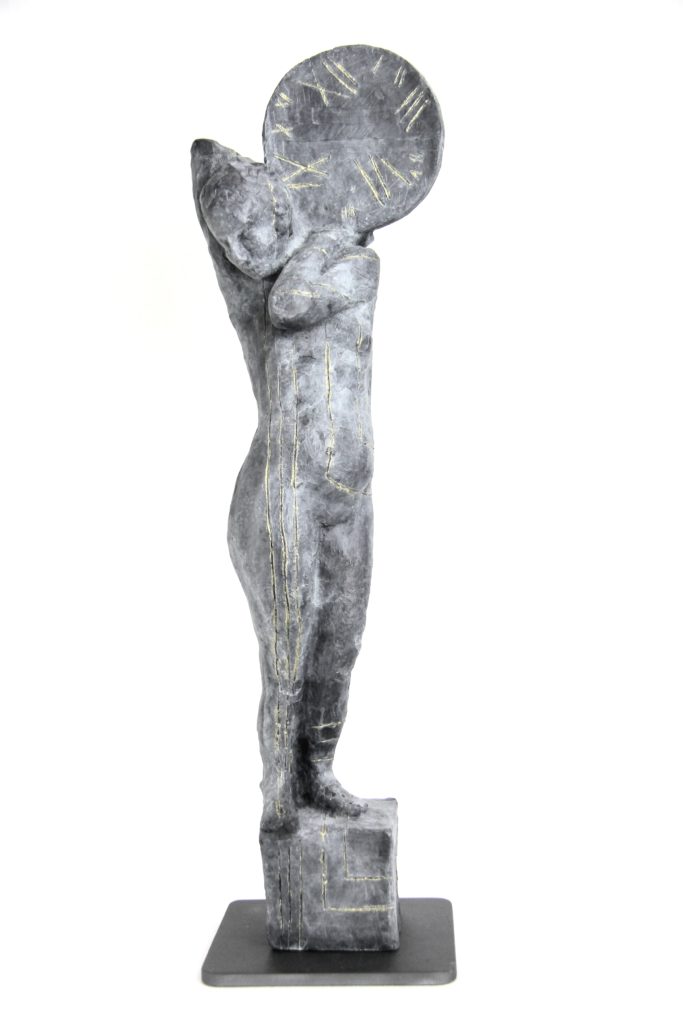 e called "Caryatid" is on the weight of time: Whether the time feels light or heavy on our shoulders depends on our emotional state, our time perception and the pace of society.