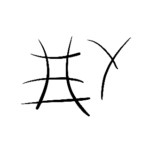 Welcome to my website where I share my thoughts and beliefs through my art.
Please subscribe below and never miss any of my newsletters I send out every season with a haiku and lots of lovely images of my art.
Belgin Yucelen Studios
303 264 9122



Please let us know if you would like to receive a certificate of authenticity edited by Belgin Yucelen Studios. This certificate, along with the signature "Belgin Yucelen" on the sculpture, proves the authenticity of the work and your purchase.