Click here if you wou

ld like to receive a pdf version of any these blog posts and indicate which one
SOME MOMENTS DURING THE INSTALLATION OF MY ARTWORK IN CHICAGO
I just installed four solo exhibitions at the historical Dole Mansion near Chicago. Two installations were historical, one was a photography exhibition and one was a visual and audio exhibit.
Before installing any art a few minutes of solitude in the mansion allowed me to get a sense of the building. The creaking floors had a vague presence of previous lifes. The hall's darkest corners were intruded by shafts of morning light from open doors. Once upon a time here lived a Dole family.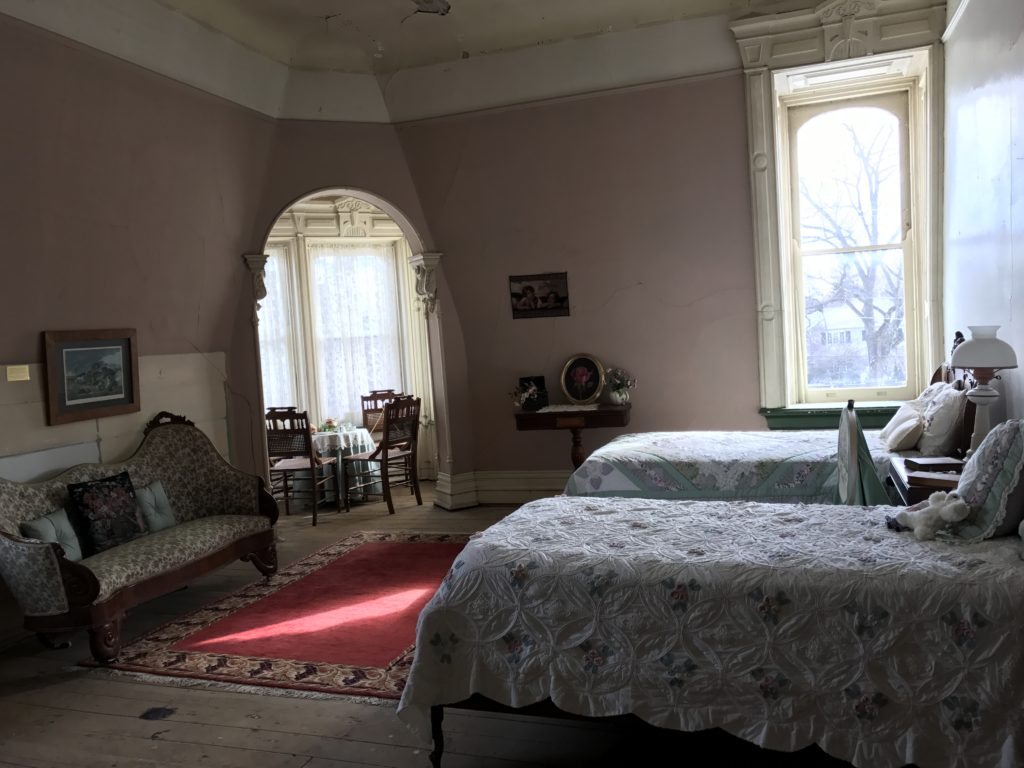 ---
TIME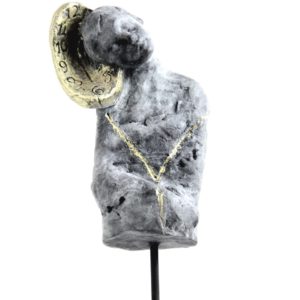 In 2016 I created another series with the theme of "Time". The series included 9 bronze sculptures with clocks. This series was intended to motivate the viewer to be more present and aware.
"Present" is about awareness. If one pays attention to the present and be in the moment and aware then the fact that we have no control on time becomes more tolerable. My daughter was the inspiration for this sculpture and this is actually her.
---
JOURNEY OF A THOUSAND YEARS
October 28, 2015 by belginyucelen Leave a Comment (Edit)
The series I created in 2014 titled "Journey of a Thousand Years" includes 11 figurative bronze sculptures and an installation piece. With this series I intended to inspire the viewers to know themselves better.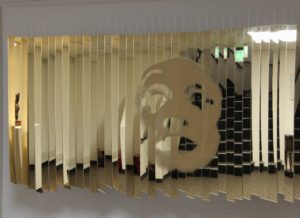 The installation piece "Rehearsing Mirrors" represents the roles we play in life based on audiences or the desired personalities. The roles we perform become habits and they compel us to a series of identities. This is just one single aspect of our personalities. This piece is made of gold acrylic mirrors etched with the face of a mime. The pieces are hung loosely so that our own distorted images are observed once in a while and they become part of the art.
---
MY SCULPTURE PAGLIACCI
May 5, 2012, by belginyucelen Leave a Comment (Edit)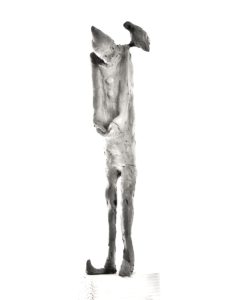 Pagliacci is a beautiful opera by Leoncavallo on the tragedy of a jealous husband. It recounts this tragedy as a commedia dell'arte troupe: There is a play within a play: "the troubles of Pagliaccio". I love the way Luciano Pavarotti performed it in 1994. The end is the most dramatic moment: Canio (real character of Pagliacci) stabs Silvio – his wife's lover at the end and declares: La Commedia è finita! – "The play is over!". It makes me cry every single time.